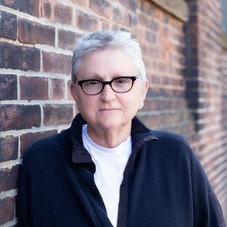 203-787-3434 x113
203-865-7640 fax
203-506-3875 cell phone

anne@marseillesproperties.com
197 Bradley Street
New Haven CT, 06511
Receive Email Alerts from Me
Anne is a Real Estate Broker in her seventeen year, specializing in residential real estate. As a lifelong resident and homeowner in the East Rock Neighborhood her local knowledge is instrumental when working with clients to make informed purchase decisions and guide in the selling process.
A key to success has been Anne's skill and her knowledge of the sales process from start to finish, and how it specifically relates to individual client's objectives. As a sellers agent she is keenly aware of pricing a property and positioning it in the market in order to achieve the highest price. She workings with clients to get their properties ready to go on the market, a crucial step in a successful sale. As a buyer's agent, Anne's approach is clarity of objectives upfront. Is this a personal residence or an investment property. Her approach involves encouraging her clients to see a number of properties to get a good sense of the housing stock and when the right property comes along her buyers can make an informed decision on a property purchase.
Whether representing the seller or the buyer, Anne brings her skilled approach to work: knowledge of the marketplace, tactical negotiating advice, and an innate understanding on how to get the transaction done. Anne is a strong negotiator with a track record of recognizing a solid offer that will get parties to the closing table. Quick response to her clients concerns and keeping them abreast of market competition, along with giving feedback are her standard practice. Honesty and integrity are paramount in her guidance towards making wise, informed real estate decisions.
Anne holds a Bachelor of Science in Biology from Southern Connecticut State University and a Masters in Communication Design from Pratt Institute in Brooklyn. She has worked in the design profession and taught at the college level. Her varied life experiences prove invaluable with working with a broad spectrum of clients.
Anne is also a licensed salesperson in New York and currently uses that license as a referral agent. She has sold and rented properties in the Greenwich Village and West Village neighborhoods of Manhattan as well as Scarsdale, in Westchester County.
"I love what I do, and it is my pleasure to work with a wonderful clientele" Anne Marseille