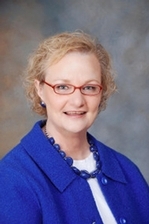 (203) 787-3434 x118
203-865-7640 fax
203-623-9235 cell phone

katherine@betsygrauerrealty.com
197 Bradley St.
New Haven CT, 06511
Receive Email Alerts from Me
Katherine takes great pleasure as a Realtor in bringing together Buyers and Sellers for positive transactions. She strives to guide and support her clients through the complex process of successfully closing the sale and moving on to the next phase of their lives.
As a former member of the New Haven Historic District commission and the immediate past president of the New Haven Preservation Trust, she appreciates the enduring value and marketability of the diverse architecture of Greater New Haven's many neighborhoods and enjoys introducing newcomers to our City.
Prior to entering real estate Katherine received a BS from Columbia School of Nursing and a JD from Western State University College of Law.
She enjoys reading and swimming and compiling family history.
Katherine is the perfect choice for those seeking a Realtor who is detail oriented, consummately professional, and dedicated to achieving results in a timely manner.